ISO/IEC 17020 Internal Auditing Training Course
DURATION OF COURSE
2 days
CPD
Equivalent to 14 hours
CERTIFICATES
All delegates will receive a certification on completion.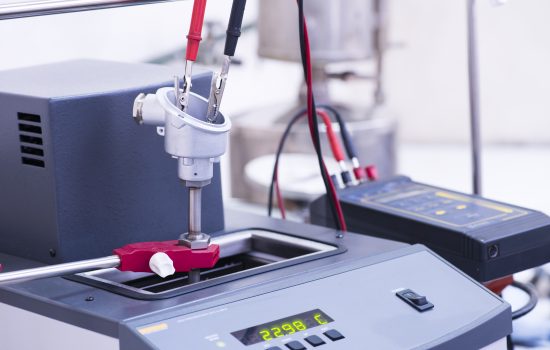 Overview
This interactive and practical ISO/IEC 17020 Internal Auditing training course is designed to provide delegates with the techniques to perform effective internal audits of organisations who perform inspection activities in line with the requirements of ISO/IEC 17020:2012.
This two day course  will equip delegates with effective auditing techniques and increase their understanding of audit principles in relation to ISO/IEC 17020, in order to improve evaluation and communication, develop more professional reporting and implement corrective action programmes.
Key Topics
Quality management and the role of inspection bodies
Classification of inspection bodies (Type A, B and C)
Overview of ISO/IEC 17020 requirements and its relationship with other related standards (ISO 9001, ISO/IEC 17025)
Coordination of a quality management system audit against ISO/IEC 17020
How to construct an audit programme
Audit planning, horizontal, vertical audits and checklists
The concept of 'risk-based' audit
Effective auditing techniques
Witnessing tests and calibrations
Evaluating the significance of audit findings
Methods for improving communication skills during the audit
How to report the findings and conclusions
Developing and implementing corrective action
Sources of information and further development
Who Should Attend
Individuals wishing to perform internal audits of inspection bodies
Quality Managers and Supervisors
Companies seeking ISO/IEC 17020 accreditation
Registrar/Accreditation body Auditors
Existing QMS internal auditors who are looking to expand their skills in the area of assessment of inspection bodies
Supplier Quality Auditors wishing to evaluate suppliers of inspection services
Outcomes
By the end of this ISO/IEC 17020 Internal Auditing course, delegates will be able to:
Interpret the requirements of ISO/IEC 17020 as it relates to management system standards.
Objectively assess the compliance of an inspection body and identify areas to improve competency.
Develop continuous improvement that provides on-going future benefits to a company's growth and success.
Participants should have a reasonable working knowledge of ISO/IEC 17020 or equivalent
Dedicated Training
Led by an expert tutor, our ISO/IEC Internal Auditing Training Course encompasses modules and interactive workshops, encouraging team discussions on topics such as 'Risks to Impartiality', 'Audit Situations' and 'Nonconformity Reporting'. Dedicated training is often more cost effective and convenient for organisations with several employees requiring training.
For Scheduled Training courses, please select from the Course Dates and Venues table below.
Customer Reviews
Approachable and engaging tutor
An interesting background, good practical knowledge to processes and practices, approachable and engaging
West Midlands Police|16th Oct, 2020
Clear, concise and well presented
Presentation was clear, concise and well presented. Very knowledgeable.
Element Materials Technology|15th Oct, 2020
Knowledgeable and engaging tutor
The tutor was knowledgeable and engaging. In addition he managed to make the subject far less tedious.
Hertfordshire Constabulary|8th Oct, 2020
Engaging virtual environment
Breakout rooms worked well, and the Tutor was as engaging as possible in a virtual environment.
Kimberly Clark|6th Oct, 2020
Everything was great
Everything was great, overall experience thoroughly enjoyable. The tutor Very inspiring and approachable.
West Midlands Police|5th Oct, 2020
Very impressed
I was very impressed with the course. I was expecting it to feel awkward and not "flow" as a traditional course would, however it was very relaxed and a very comfortable way to do a [Virtual Classroom] training course.
Premier Partnership|2nd Oct, 2020