Introduction to ISO/IEC 17020 for Inspection Bodies
DURATION OF COURSE
1 days
CPD
Equivalent to 7 hours
CERTIFICATES
All delegates will receive a certification on completion.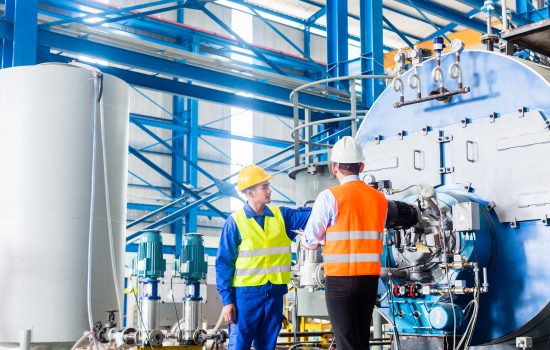 This one day
Introduction to ISO/IEC 17020 training course will acquaint delegates with a working knowledge of ISO/IEC 17020:2012, increase their understanding of audit principles in relation to ISO/IEC 17020 and develop a good understanding of the inspection body accreditation process.
As interactive and practical course designed to introduce delegates to the requirements of ISO/IEC 17020:2012 and how it applies to organisations who perform inspection activities.
This course is delivered as the first day of our 2-day ISO/IEC 17020 Internal Auditor course.
Quality Management and the role of inspection bodies
Classification of inspection bodies (Type A, B and C)
Overview of ISO/IEC 17020 requirements and its relationship with other related standards (ISO 9001, ISO/IEC 17025)
Differences between the 2012 and 1998 versions of the standard
Principles of a quality management system audit against ISO/IEC 17020
Initial steps to implementing ISO/IEC 17020
Sources of information and further development
Quality Managers and Supervisors
Companies seeking ISO/IEC 17020 accreditation
Existing QMS internal auditors who are looking to expand their skills in the area of assessment of inspection bodies
Supplier Quality Auditors wishing to evaluate suppliers of inspection services
By the end of this Introduction to ISO/IEC 17020 training course, delegates will be able to:
Interpret the requirements of ISO/IEC 17020:2012 as it relates to management system standards.
Identify the differences between the 2012 and 1998 versions of the standard.
Initiate the process of implementing the requirements of ISO/IEC 17020 with a view to pursuing inspection body accreditation.
Held on a date which is convenient for your team, our Introduction to ISO/IEC 17020 for Inspection Bodies can take place at your offices, a venue of your choice or online. The one-day course includes interactive workshops covering topics such as 'Quality Management Standards', 'Classification of Accredited Bodies' and 'Risks to Impartiality', allowing your team to discuss how ISO/IEC 17020 can be implemented within your organisation.
For Scheduled Training courses, please select from the Course Dates and Venues table below.
Customer Reviews
Comprehensive
Very comprehensive knowledge, flexibility to suit our needs.
Stanhope-Seta|22nd Jan, 2021
Enjoyable
It was a very difficult topic to deliver and the tutor made it very enjoyable
Colas Limited|14th Jan, 2021
Experienced tutor
I thought the tutor was able to answer queries well. His experience came through strongly and I always like tutors that have done what they are teaching.
Sussex Police|14th Jan, 2021
Engaging and detailed
I was not expecting course delivery to be so engaging and detailed online.
Sussex Police|11th Jan, 2021
Fantastic, interesting & professional
The tutor was absolutely fantastic, he made the training very interesting, funny but still extremely professional. His experience, knowledge and the ability to provide brilliant examples for every part of the training, made it very interesting and beneficial.
Sussex Police|31st Dec, 2020
Very knowledgeable tutor, excellent delivery
Very knowledgeable and excellent ability to deliver knowledge in a way that others can understand. Uses experience to back up points and to make it fun (which is well done given the dry nature of the subject)
Sussex Police|21st Dec, 2020