Introduction to ISO/IEC 17020 for Inspection Bodies
DURATION OF COURSE
1 days
CPD
Equivalent to 7 hours
CERTIFICATES
All delegates will receive a certification on completion.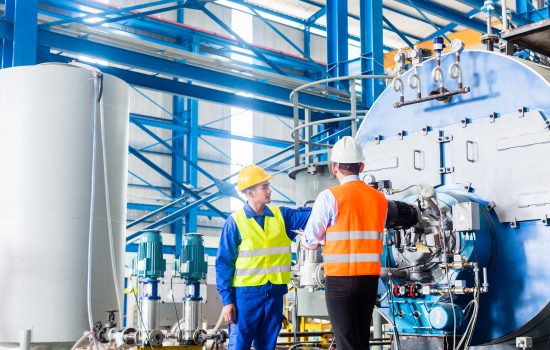 Overview
This one day Introduction to ISO/IEC 17020 training course will acquaint delegates with a working knowledge of ISO/IEC 17020:2012, increase their understanding of audit principles in relation to ISO/IEC 17020 and develop a good understanding of the inspection body accreditation process.
As interactive and practical course designed to introduce delegates to the requirements of ISO/IEC 17020:2012 and how it applies to organisations who perform inspection activities.
This course is delivered as the first day of our 2-day ISO/IEC 17020 Internal Auditor course.
Key Topics
Quality Management and the role of inspection bodies
Classification of inspection bodies (Type A, B and C)
Overview of ISO/IEC 17020 requirements and its relationship with other related standards (ISO 9001, ISO/IEC 17025)
Differences between the 2012 and 1998 versions of the standard
Principles of a quality management system audit against ISO/IEC 17020
Initial steps to implementing ISO/IEC 17020
Sources of information and further development
Who Should Attend
Quality Managers and Supervisors
Companies seeking ISO/IEC 17020 accreditation
Existing QMS internal auditors who are looking to expand their skills in the area of assessment of inspection bodies
Supplier Quality Auditors wishing to evaluate suppliers of inspection services
Outcomes
By the end of this Introduction to ISO/IEC 17020 training course, delegates will be able to:
Interpret the requirements of ISO/IEC 17020:2012 as it relates to management system standards.
Identify the differences between the 2012 and 1998 versions of the standard.
Initiate the process of implementing the requirements of ISO/IEC 17020 with a view to pursuing inspection body accreditation.
Dedicated Training
Held on a date which is convenient for your team, our Introduction to ISO/IEC 17020 for Inspection Bodies can take place at your offices, a venue of your choice or online. The one-day course includes interactive workshops covering topics such as 'Quality Management Standards', 'Classification of Accredited Bodies' and 'Risks to Impartiality', allowing your team to discuss how ISO/IEC 17020 can be implemented within your organisation.
For Scheduled Training courses, please select from the Course Dates and Venues table below.
Customer Reviews
Knowledgeable and enthusiastic tutor
The tutor was very knowledgeable and enthusiastic.
Hertfordshire Constabulary|14th Sep, 2020
Friendly and professional
Very friendly and professional. Covered everything in a timely way, giving examples and anecdotes.
West Yorkshire Police|30th Aug, 2020
Experienced Tutor
The tutor was very experienced, listened and was very good at developing the understanding.
LK Metrology Ltd|19th Aug, 2020
Really good
Everything was really good, the tutor, the content, the classroom experience and the booking process as well. In particular, I think the tutor was really good, knowledgeable, passionate and entertaining.
Dyson Technology Ltd|20th Jul, 2020
Exceeded expectations
The course in general far exceed my expectations. Having never used Bywater before I was unsure on the standard of learning provided but the course was excellent and covered a wide range topics. The training material provided was really good.
Hertfordshire Constabulary|14th Jul, 2020
Knowledgeable and experienced tutor
The tutor was a very knowledgeable and experienced tutor during the lead auditor course. Also, Bywater's course is tailored to give a broad understanding not only to ISO/IEC 17025 but to shows its link to ISO 9001.
SGS North America, Inc. (Vallejo)|13th Jul, 2020