ISO/IEC 17021-1 Internal Auditor Training Course
DURATION OF COURSE
2 days
CPD
Equivalent to 14 hours
CERTIFICATES
All delegates will receive a certification on completion.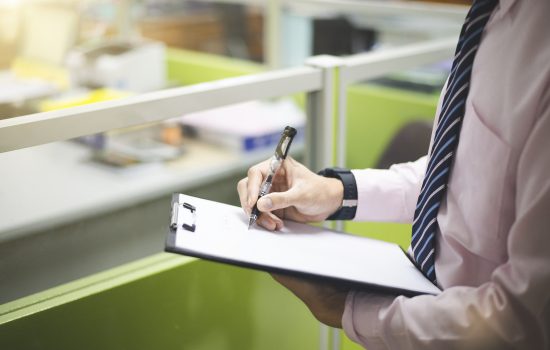 ISO/IEC 17021-1 Conformity Assessment specifies requirements for organisations providing audits and certifications of management systems. The standard contains the principles and requirements for the competence, consistency and impartiality of bodies providing audit and certification of all types of management standards.
This interactive and practical ISO 17021 Internal Auditing training course is designed to provide delegates with the techniques to perform effective internal audits of organisations in line with the requirements of ISO/IEC 17021-1:2015.
This two day training course equips delegates with effective auditing techniques and increases their understanding of audit principles in relation to ISO/IEC 17021-1, in order to improve evaluation and communication, develop more professional reporting and implement corrective action programmes. The course encompasses engaging modules, interactive workshops and case studies encouraging team discussions on topics such as 'Audit Feedback', 'Closing Meetings' and 'Corrective Action'.
The principles of Conformity Assessment including; confidence, impartiality, competence, responsibility, responsiveness to complaints and undertaking a risk-based approach
Overview of ISO/IEC 17021-1:2015 requirements
The relationship between ISO/IEC 17021-1 and other ISO standards
Coordination of a quality management system audit against ISO/IEC 17021
Audit planning
Preparing checklists
Evaluating and reporting audit findings
Developing and implementing corrective action
Individuals wishing to perform internal audits of audit/certification bodies
Companies seeking ISO 17021-1 accreditation
Registrar/Accreditation body Auditors
Existing internal auditors who are looking to expand their skills and audit against ISO/IEC 17021-1
Supplier Quality Auditors wishing to evaluate suppliers of inspection services
By the end of this Internal Auditing course, delegates will be able to:
Interpret the requirements of ISO/IEC 17021-1 as it relates to the bodies providing audit and certification management system standards
Objectively assess the conformance of an audit and/or certification body and identify areas to improve competency
Develop continual improvement that provides ongoing future benefits to a company's growth and success
Course Delivery
This course is available on a dedicated basis. Please contact our team on 0333 123 9001 to discuss scheduling training on your preferred date at your premises, a venue of your choice or within our virtual classroom.
Customer Reviews
Highly qualified tutor
I wasn't expecting such a highly qualified tutor which so much experience to call upon. It was all very good
Achilles Information Limited|17th Jan, 2021
Very good
The content was very good and delivered very well, covering everything you need to know
Element Materials Technology|14th Jan, 2021
Well delivered
Everything was very smooth and well delivered. The tutor has a wealth of knowledge that easily expands beyond the scope of what was being taught, which helped a lot with specific examples brought to the training.
PPG Aerospace|13th Jan, 2021
Interesting
From the very first welcome, right through to the last exam, you were put at ease. The delivery of the course was made interesting, and delivered in a cheery but professional manner. It was a good, well run, course.
Cambridge Econometrics|12th Jan, 2021
Interesting and informative
The tutor made the course very interesting and informative
AMS Instrumentation & Control Ltd|11th Jan, 2021
Knowledgeable & helpful tutor
The tutor was really knowledgeable, helpful and tried to make the course enjoyable and easy to understand
VIA East Midlands|9th Jan, 2021