ISO/IEC 17020 Forensic Internal Auditor Training Course
DURATION OF COURSE
2 days
CPD
Equivalent to 14 hours
CERTIFICATES
All delegates will receive a certification on completion.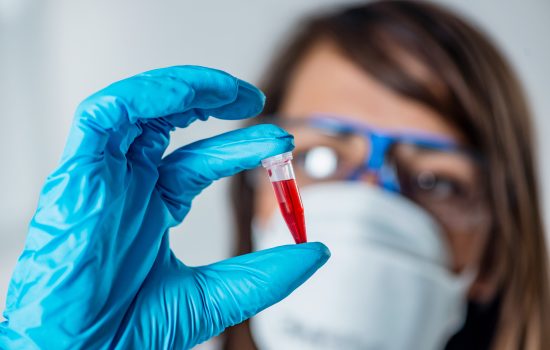 Overview
ISO/IEC 17020:2012 is an international standard that sets out requirements for the competence of bodies performing inspection activities. This ISO/IEC 17020 Forensic Internal Auditor Training Course has been developed to suit the needs of forensic inspection bodies, most notably those involved in crime scene investigation.
The course revolves around a crime scene role play through which delegates develop their skills and understanding of how to prepare, conduct and follow up on internal audits with reference to ISO/IEC 17020:2012 and forensic based documents. These documents ensure that Forensic Inspection Bodies demonstrate compliance with the Forensic Science Regulators Code of Practice and Conduct in addition to documents from the National Accreditation Body and ILAC.
Delegates that successfully complete this Forensic Internal Auditor Training Course will be able to apply ISO/IEC 17020:2012 and forensic based documents to develop compliant and effective processes within their accredited activities.
Key Topics
Quality and the Role of Inspection Bodies
Quality Management Standards and ISO/IEC 17020 Requirements
Classification of inspection bodies
ILAC-G19 reference document for CSI-Forensics
FSR Code of Practice and Conduct
How to perform effective management system and process audits
How to construct an audit program and checklists
Evaluation of the system and the impact of audit findings
Risks to Impartiality
Documented Systems
Who Should Attend
Those looking to perform internal audits on forensic inspection bodies, most notably crime scene investigators
Personnel who want to understand requirements for forensic inspection bodies accredited to ISO/IEC 17025
Organisations seeking ISO/IEC accreditation
Staff looking to develop auditing skills and a better understanding of ISO/IEC 17020
Outcomes
Delegates that attend this ISO 17020 forensic training course will be able to:
Understand the requirements of ISO/IEC 17020:2012 and other related documents on forensic bodies involved in inspection activities
conduct opening meetings and plan for an audit
objectively conduct forensic audits and assess the compliance of an inspection body to ISO/IEC 17020
contribute towards the continuous improvement of impartiality and consistency in conducting inspection activities
Dedicated Training
Held at your premises, a venue of your choice or online, the 2 day ISO/IEC 17020 Forensic Internal Auditor Course can be scheduled to take place on a date which is convenient for your team. The course encompasses modules and interactive workshops, encouraging team discussions on topics such as 'Audit Planning', 'Performing the Audit' and 'Corrective Actions'.
Course Delivery
There are currently no scheduled dates.
Please call us on 0333 123 9001 to discuss dedicated training options or simply request a quote.
Customer Reviews
Very easy to follow
Course presentation and interaction made it easy to go through
Thomas Dudley Ltd|11th Feb, 2020
The tutor made the course
The tutor was great at making a fairly dry content for two days learning into an enjoyable experience. He was engaging and made everything easy to put into practice.
Sportsafe UK Limited|15th Jan, 2020
I will use what I have learnt to get more involved in internal audits and reviews of my system
The course gave me a great understanding of ISO 17025 and all auditing approaches, technique and structure.
SATRA|15th Jul, 2019
The course was extremely informative
The tutor executed the course in a clear and concise manner
Carl Zeiss Ltd|15th Jul, 2019
Well structured and extremely well delivered training course
Course content was in-depth but clear and concise. Tutor's delivery was excellent, very easy flow and really good insight to aid. I found the audit checklists and general "how to plan an audit" section of the course to be very...
Howdens Joinery|9th Jul, 2019
Now ready to carry out an audit
The role play was interactive and allowed me to develop my confidence. The training room was comfortable and the food was excellent.
SGS|24th Jun, 2019