Integrated Management Systems Overview Training Course
DURATION OF COURSE
1 days
CPD
Equivalent to 7 hours
CERTIFICATES
All delegates will receive a certification on completion.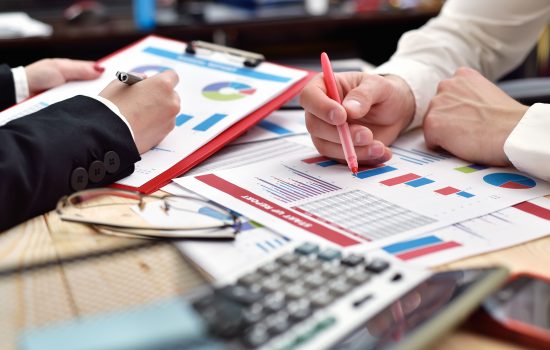 Overview
This one day Integrated Management Systems (IMS) Overview training course provides an overview of the requirements of ISO 9001, ISO 14001 & ISO 45001 and how their similarities support the development of an IMS based on business processes.
This course satisfies the prior knowledge requirements needed by those wishing to attend the 2 day Integrated Management Systems Auditor training course. 
Key Topics
The features of Integrated Management Systems (IMS) based on business processes
Key requirements of Management System Standards, ISO 9001, ISO 14001 and ISO 45001
An integrated approach to developing a management system
Who Should Attend
Quality, Environmental and Health & Safety Managers tasked with developing an integrated management system
Managers wanting to develop a business management system who need to understand the benefits and potential pitfalls
Senior Managers and those needing to support continual improvement opportunities
Personnel needing a general awareness of management system standards and those needing to satisfy the knowledge requirements in order to attend the 2 day Integrated Management Systems Auditor training course.
Outcomes
By the end of this Integrated Management Systems Overview training course delegates will be able to:
Assess the benefits of an integrated approach to management systems.
Demonstrate knowledge of the structure and requirements of ISO 9001, ISO 14001 and ISO 45001.
Appreciate the synergies between these management system standards.
Follow-up: The Integrated Management Systems Auditor training course will provide individuals involved in managing and/or auditing integrated management systems with the knowledge and skills to effectively audit an IMS.
Dedicated Training
Schedule the Integrated Management Systems Overview Training Course on your preferred date, to be held at your offices, a venue of your choice or online. The one-day course includes interactive workshop and covers topics such as 'ISO 9001 QMS – requirements', 'Management System Standards' and 'Business Process Mapping'. Arrange for the course to take place on a date and at a location which is convenient for your team.
Customer Reviews
Great virtual delivery
It's great how the course has been adapted and still able to run as it would under normal circumstances without any of the content being affected
Ziath Ltd|14th Jul, 2020
Exceeded expectations
The course in general far exceed my expectations. Having never used Bywater before I was unsure on the standard of learning provided but the course was excellent and covered a wide range topics. The training material provided was really good.
Hertfordshire Constabulary|14th Jul, 2020
Knowledgeable and experienced tutor
The tutor was a very knowledgeable and experienced tutor during the lead auditor course. Also, Bywater's course is tailored to give a broad understanding not only to ISO/IEC 17025 but to shows its link to ISO 9001.
SGS North America, Inc. (Vallejo)|13th Jul, 2020
Perfect
The course was perfect, and was exactly what I was looking for to progress in the field
Oceaneering International Services Limited|13th Jul, 2020
Beneficial and enjoyable
I thoroughly enjoyed the course. I found the case studies extremely useful, particularly in terms of making assumptions on evidence. I was comfortable with the course, and was really happy with the way it all came together into root cause...
The Fremantle Trust|13th Jul, 2020
Extremely engaging
The tutor was extremely engaging and made sure that all of us where actively involved throughout the course
Lopez And White Partnership Ltd|13th Jul, 2020