Integrated Management Systems Auditor Training Course
DURATION OF COURSE
2 days
CPD
Equivalent to 16 hours
CERTIFICATES
All delegates will receive a certification on completion.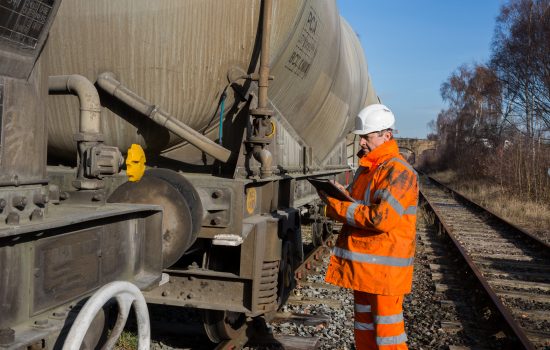 Overview
Over recent years many organisations have combined their Quality, Environmental and Health & Safety Management Systems to create an integrated management system. In many instances though they still carry out separate audits as required by ISO 9001, ISO 14001 and ISO 45001, with much duplication of effort and cost but little additional value.
This two day Integrated Management Systems (IMS) Auditor training course provides the knowledge and skills required for delegates to carry out audits of an IMS in order to identify both compliance with the relevant standards and potential for performance improvement. It is designed for existing Quality, Environmental and Health & Safety Management System auditors who need to broaden their capability, or for delegates who have no previous experience in auditing but are familiar with the requirements of these standards. The course takes delegates through the integrated audit process, from the development of the audit schedule through to its follow up and closeout.
In order to benefit fully from this course, delegates are expected to have knowledge of the requirements of ISO 9001, ISO 14001 and ISO 45001. This knowledge can be gained from our 1 day Integrated Management Systems Overview course the day prior. 
Key Topics
Assessing Environmental Aspects, Hazards and Risks
Legal Framework for Auditors
The Audit Process
Techniques and improvement approaches for auditing integrated management systems
Auditor Skills and Knowledge
Who Should Attend
Those who have no previous experience in auditing but who have knowledge of the requirements of ISO 9001, ISO 14001 and ISO 45001
Existing Quality, Environmental or Health & Safety management systems auditors who wish to broaden their capability into the other disciplines
Those involved in the development and implementation of an IMS
Anyone who is required to identify gaps in the effectiveness of their IMS
Outcomes
On completion of this Integrated Management Systems Auditor training course, delegates will be able to:
understand the risks and benefits of integrated management system auditing
plan for and perform an integrated management system audit
identify the effectiveness of the Management System under audit
provide an overview of aspects, hazards and risks and understand the legal framework of Quality, Environmental and Health & Safety requirements
apply and develop the necessary skills to undertake integrated audits covering various management system standards
Dedicated Training
The Integrated Management Systems Auditor Training Course can be held at your offices, a venue of your choice or online on your preferred date. The two-day course includes interactive workshop and case studies to encourage team discussions on how to carry out audits of an IMS within your organisation. Dedicated training is often more cost effective and convenient for organisations wishing to train several employees.
For Scheduled Training courses, please select from the Course Dates and Venues table below.
Customer Reviews
Good virtual classroom
I was worried about the virtual classroom situation, but I actually found it good! The tutor was very passionate, simulated auditee roles very well.
Private|23rd Oct, 2020
Convenient and comfortable
It was convenient and comfortable to attend the course from home. Also the tutor made the course engaging so it didn't feel like I missed out on doing an in person course.
30 Technology|23rd Oct, 2020
Great tutor
Great tutor and I really enjoy learning from her
Veolia Environmental Services Plc|22nd Oct, 2020
Comfortable learning
Very in depth, yet the course was done in a very comfortable learning manner and the tutor was extremely knowledgeable.
Denmaur Independent Papers Limited|21st Oct, 2020
Engaging Virtual Classroom
It was more engaging than I thought it would be.
MOD|20th Oct, 2020
Everyone progressed
The tutor bent over backwards to ensure everyone was afforded time and help so everyone progressed through the course.
Eastman|20th Oct, 2020