Influencing Skills Training Course
DURATION OF COURSE
1 days
CPD
Equivalent to 7 hours
CERTIFICATES
All delegates will receive a certification on completion.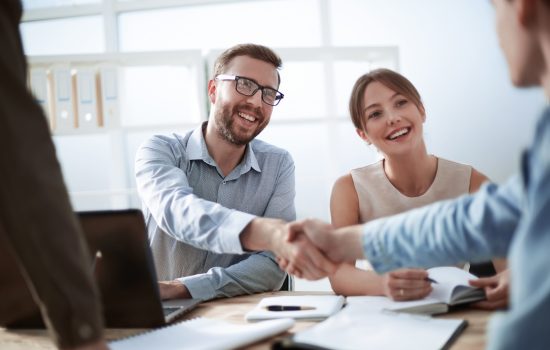 Overview
The ability to influence people is an essential skill for anyone needing to achieve results through others, regardless of their status or the authority within an organisation.  Effective influencing increases engagement, builds trust and enables change.
This one day interactive Influencing Skills training course is suitable for anyone wishing to use influence, rather than authority, to achieve their goals.  The day builds the competence and confidence of delegates in the use of influence within the workplace.  Using real-life scenarios to develop influencing strategies, delegates will be well positioned to apply their learning to real-life opportunities as soon as they leave the training course.
Key Topics
Interaction Styles
Flexing Your Style to Meet The Needs of Others
The Influencing Framework – Relationship, Interest, Approach
Questioning Skills
Reflective Listening
Post-Work – What Happens Next?
Who Should Attend
Anyone wishing to enhance their influencing skills to achieve results.
Those involved in change projects who require commitment and buy-in from others.
Anyone needing to challenge behaviours and deal with a range of people with different personalities with different motivations.
Outcomes
By the end of the course participants will be able to:
Identify their own preferred Interaction Style and the impact this has on others
Recognise the observable behaviours that indicate the preferred Interaction Style of those they are attempting to influence
Identify how they may need to adapt their own preferred style in order to more effectively influence others
Use effective questioning and listening skills as part of their influencing approach
Execute a real-life influencing conversation based on the strategy they have built during the workshop
Course Delivery
This course is available on a dedicated basis. Please contact our team on 0333 123 9001 to discuss scheduling training on your preferred date at your premises, a venue of your choice or within our virtual classroom.
Customer Reviews
The virtual training went well
It was the first Virtual Classroom training course I have done and I think it went well
Premier Partnership|26th Oct, 2020
Relaxing virtual environment
I thought it would be difficult to take a course via Zoom, but the structure of the course, and the tutors ability to deliver the content made it very easy to do. It is more relaxing in your own home...
Cheriton Lodge Ltd|26th Oct, 2020
Easy to understand
The tutor was polite and easy to understand tutor, I felt comfortable to ask questions
Cobalt Ground Solutions Limited|25th Oct, 2020
Enjoyable and helpful
Virtual course so I expected it to be less interactive than in person - role play exercises were very good and helpful. The tutor was excellent and delivered the course material very well - made it enjoyable.
Johnson Matthey|24th Oct, 2020
Engaging and interesting
I was concerned how it would work virtually, however the tutor was very engaging, kept it interesting and made it work in a way that the content was covered.
CTS UK Ltd|23rd Oct, 2020
Good virtual classroom
I was worried about the virtual classroom situation, but I actually found it good! The tutor was very passionate, simulated auditee roles very well.
Private|23rd Oct, 2020