Board Development Training Programme
DURATION OF COURSE
4 days
CPD
Equivalent to 32 hours
CERTIFICATES
All delegates will receive a certificate on completion.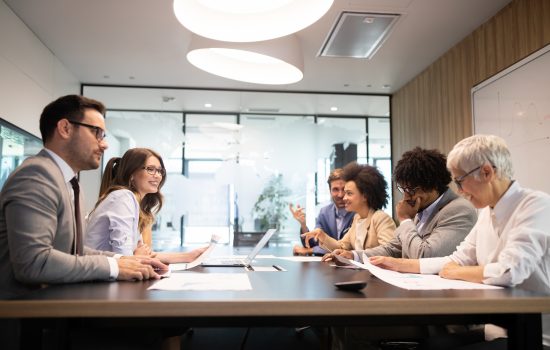 This four day Board Development training programme establishes the foundation stones for board development, moving beyond the established group norms and creating the breakthrough thinking that leads to high performance. It also assists board members' self and group discovery – exploring how they work individually and together when confronted with challenges, and addresses real business issues with innovative techniques.
Many people at board level bring with them considerable knowledge and skills, though often the board lacks cohesiveness as a team, a common vision and open communication.
Prior to the workshop, a benchmarking process establishes the board 'starting position' via a series of one-to-one interviews and personality profiling. All delegates receive an 'Insights' personality profile, to help them better understand themselves and how they interact with others.
This programme includes a series of highly facilitated and participative workshops covering the following key topics:
Developing a commonly understood purpose
Values alignment
Mutual accountability
Paradigms
Exploring and testing the 'norms'
Challenge and conflict
Breakthrough change
Seeing ourselves as others do
Effective teaming at board level
Working well together under pressure
Learning fast as a group
Innovation
Real innovation
Decision making
Priority setting
Board development is intended for board-level executives. This programme is best provided for up to five people from the same board team
On completion of this Board Development training programme, delegates will:
See the board operating as a team
Understand the motivations and personality of your fellow board members
Focus on what's important and the common vision
Create joined-up messaging from the board to the rest of the organisation
Increase trust and accountability between board members
Achieve goal and strategic objectives more efficiently
Course Delivery
This course is available on a dedicated basis. Please contact our team on 0333 123 9001 to discuss scheduling training on your preferred date at your premises, a venue of your choice or within our virtual classroom.
Customer Reviews
Wealth of practical experience
The tutor had a wealth of practical experience, he was able to draw from throughout the course.
Lonza|19th Apr, 2021
Great instructor
The tutor was a great instructor and was extremely knowledgeable about the topic
Tata Steel Europe|19th Apr, 2021
Relatable examples
The tutor had great knowledge of ISO15189 and could relate this to real world situations.
Yourgene Health|19th Apr, 2021
Tailored
The course tutor was able to identify key sections of the standard and how they apply to everyone's individual needs.
Altro Limited|18th Apr, 2021
Very friendly tutor
The tutor was very friendly, virtual course went well.
Europlaz Technologies Ltd|17th Apr, 2021
Very good
The course content was very good and easy to understand
Avdel UK|16th Apr, 2021