Change Management Training Course
DURATION OF COURSE
2 days
CPD
Equivalent to 14 hours
CERTIFICATES
All delegates will receive a certificate on completion.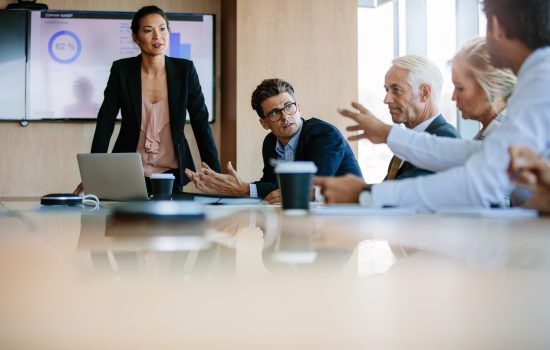 Change is commonplace, expected, and necessary for the progression of a business. However, change is often avoided due to fear of failure, resistance, and a lack of the required skills and knowledge for execution. This two day change management training course is designed to ease change implementation and reduce the associated risks. This is done by equipping delegates with the required skills needed to successfully understand why change is needed, how to implement change, and how to overcome resistance to change.
This change management training course will allow delegates to understand:
What change means to people at both the individual and the organisational level
How to identify the stakeholders likely to be affected, their wants, interests and ability to affect the outcomes
The correct method to plan, develop strategy and deploy change
This training course deals with both the big picture and the microcosm of change, enabling individuals to understand the context, intent, mechanism, success factors for, and barriers to change.
Why Change
Resistance to Change; Causes and Effects
Layers of Resistance
Managing Resistance to Change
Force-Field Analysis
The Kubler-Ross Change Curve
Incremental, Developmental and Transformational Change.
Kotter's Model for Successful Change
Leadership and Change
How Leaders and Managers Differ on Change
Being a Victim of Change or an Agent of Change
Planning and Delivering on Change
This training course is suitable to a wide range of professionals but will particularly benefit:
Change, Quality and IMS Managers
Key personnel with major change project responsibilities
Line & Project Managers need to ensure that they can effectively manage change
All those likely to be affected by organizational change
By the end of this course, you will learn to:
Understand the basics of the concepts, approaches, standards, methods and techniques for the effective management of Change.
Determine the best approach to Change Management for your organisation.
Develop the necessary management & leadership skills enabling you to communicate the need for, and plan for, Change to all levels
Lead and manage the deployment of Change.
Course Delivery
This course is available on a dedicated basis. Please contact our team on 0333 123 9001 to discuss scheduling training on your preferred date at your premises, a venue of your choice or within our virtual classroom.
Customer Reviews
Wealth of practical experience
The tutor had a wealth of practical experience, he was able to draw from throughout the course.
Lonza|19th Apr, 2021
Great instructor
The tutor was a great instructor and was extremely knowledgeable about the topic
Tata Steel Europe|19th Apr, 2021
Relatable examples
The tutor had great knowledge of ISO15189 and could relate this to real world situations.
Yourgene Health|19th Apr, 2021
Tailored
The course tutor was able to identify key sections of the standard and how they apply to everyone's individual needs.
Altro Limited|18th Apr, 2021
Very friendly tutor
The tutor was very friendly, virtual course went well.
Europlaz Technologies Ltd|17th Apr, 2021
Very good
The course content was very good and easy to understand
Avdel UK|16th Apr, 2021