DURATION OF COURSE
1 days
CPD
Equivalent to 7 hours
CERTIFICATES
All delegates will receive a certification on completion.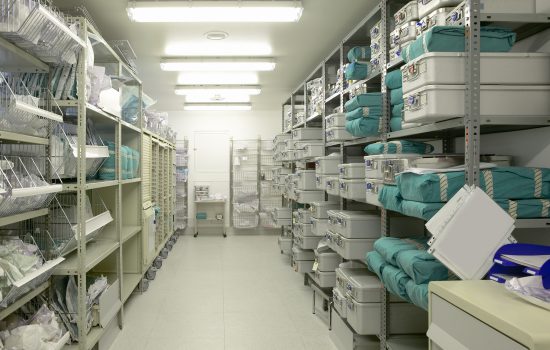 The 5S process improvement approach is a commonly used Lean and Six Sigma toolset adopted to establish organisation and improve productivity within a workplace.  It gets its name from five Japanese words that broadly translate into:
Sort
Set
Shine
Standardise
Sustain
A 5S system is a relatively simple yet powerful approach to organising a workplace, having a profound effect on the efficiency of processes and tasks and of the safety of staff carrying out these activities.
By focussing on removing 'wastes' such as unnecessary inventory, movement and over-processing, implementing a 5S system is one of the easiest and often primary steps an organisation can take to establishing a Lean culture.
Ideal for groups of colleagues, our 5S training workshops are available on an in-house basis and can be delivered over half or a whole day at your premises by one of our Lean experts.
5S Introduction and Background
The Seven Wastes
How 5S assists Kaizen, or continual improvement
Visual Management and Standard Practice
Red tagging
5S System Implementation and Teamwork
5S Maintenance
The sixth 'S' (safety)
This course is suitable for anyone involved in improving the efficiency of a workplace, whether that is in the capacity as an operator, team member, manager, improvement specialist or director.  It is also suitable for manufacturing and production environments, laboratories and offices alike.
On completion of this 5S training workshop, delegates will gain an understanding of all types of waste that occur when carrying out tasks.  Delegates will also have the opportunity to broaden their knowledge and skills to implement and use a 5S approach to reduce these wastes, ultimately improving safety.
With a focus on teamwork, this course will allow delegates to understand how their contribution towards maintaining a 5S approach improves others' productivity too along with the competitiveness of their organisation.
Close
Our 5S Training Course includes modules and interactive workshops covering subjects such as '5S & 6S', 'Lessons Learnt' and 'Continuous Improvement Cycle'. Dedicated training can take place at your premises, a venue of your choice or online on your preferred date.
Customer Reviews
Highly qualified tutor
I wasn't expecting such a highly qualified tutor which so much experience to call upon. It was all very good
Achilles Information Limited|17th Jan, 2021
Very good
The content was very good and delivered very well, covering everything you need to know
Element Materials Technology|14th Jan, 2021
Well delivered
Everything was very smooth and well delivered. The tutor has a wealth of knowledge that easily expands beyond the scope of what was being taught, which helped a lot with specific examples brought to the training.
PPG Aerospace|13th Jan, 2021
Interesting
From the very first welcome, right through to the last exam, you were put at ease. The delivery of the course was made interesting, and delivered in a cheery but professional manner. It was a good, well run, course.
Cambridge Econometrics|12th Jan, 2021
Interesting and informative
The tutor made the course very interesting and informative
AMS Instrumentation & Control Ltd|11th Jan, 2021
Knowledgeable & helpful tutor
The tutor was really knowledgeable, helpful and tried to make the course enjoyable and easy to understand
VIA East Midlands|9th Jan, 2021