ISO 22000 Internal Auditor Training Course
DURATION OF COURSE
2 days
CPD
Equivalent to 14 hours
CERTIFICATES
All delegates will receive a certification on completion.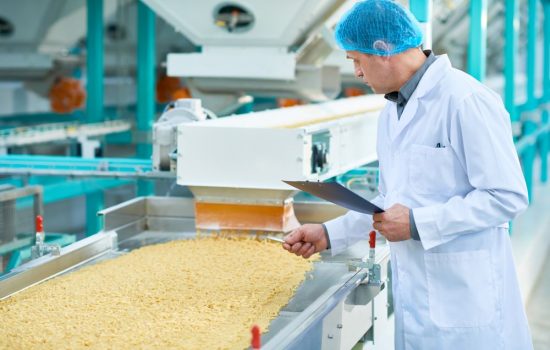 Overview
This two-day ISO 22000 Internal Auditor training course is designed to equip delegates with the knowledge and skills to plan and undertake internal audits based upon ISO 22000:2018 Food Safety Management standard requirements.  It will cover key areas of ISO 22000 including hazard analysis and risk-based thinking to allow delegates to go above and beyond just compliance, to assessing the effectiveness of a process and identifying opportunities for improvement within the Food Safety Management System (FSMS).
Key Topics
The role of an Internal Auditor
The importance of an effective Food Safety Management System
How to undertake an internal audit including audit planning, audit preparation, checklists, audit techniques, audit interviewing, non-conformance, reporting, corrective actions and closing meetings
Identifying hazards and risks
Operational Prerequisite Program (oPRP), CCP (Critical Control Point) and PRP (prerequisite programme)
Who Should Attend
Those who need to perform or are involved with internal audits in line with ISO 22000:2018
Those responsible for implementing and maintaining an ISO 22000 based management system
Those wishing to gain awareness of the audit process
Those wishing to learn how to identify hazards, reduce risks and implement control measures within the food sector
Our Understanding ISO 22000 Training Course provides an understanding of the requirements (clauses) of ISO 22000, the Plan-Do-Check-Act (PDCA) cycle and HACCP principles. We offer a discount of £100 if booking the Understanding course alongside the Internal Auditor courses, please contact us for more information.
Outcomes
By the end of this ISO 22000 Internal Auditor training course, delegates will understand the principles of internal FSMS auditing and be able to:
Plan, conduct, report and follow up an internal audit as part of a Food Safety Management System based on ISO 22000
Identify hazards and recommend control measures
Dedicated Training
Our ISO 22000 Internal Auditor Training Course is available on a dedicated basis to allow you to train a number of employees at your premises or within the virtual classroom environment or your chosen date. Dedicated training includes engaging modules and interactive workshops to encourage team discussions on how ideas learnt can be implemented within the workplace.
For Scheduled Training courses, please select from the Course Dates and Venues table below.
Course Dates and Venues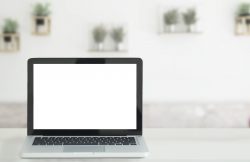 Online
Virtual Classroom
Non-Residential:
£895 + VAT
Customer Reviews
Relaxing virtual environment
I thought it would be difficult to take a course via Zoom, but the structure of the course, and the tutors ability to deliver the content made it very easy to do. It is more relaxing in your own home...
Cheriton Lodge Ltd|26th Oct, 2020
Enjoyable and helpful
Virtual course so I expected it to be less interactive than in person - role play exercises were very good and helpful. The tutor was excellent and delivered the course material very well - made it enjoyable.
Johnson Matthey|24th Oct, 2020
Good virtual classroom
I was worried about the virtual classroom situation, but I actually found it good! The tutor was very passionate, simulated auditee roles very well.
Private|23rd Oct, 2020
Convenient and comfortable
It was convenient and comfortable to attend the course from home. Also the tutor made the course engaging so it didn't feel like I missed out on doing an in person course.
30 Technology|23rd Oct, 2020
Great tutor
Great tutor and I really enjoy learning from her
Veolia Environmental Services Plc|22nd Oct, 2020
Comfortable learning
Very in depth, yet the course was done in a very comfortable learning manner and the tutor was extremely knowledgeable.
Denmaur Independent Papers Limited|21st Oct, 2020