ISO 14001 Internal Auditor Training Course
DURATION OF COURSE
2 days
CPD
Equivalent to 15 hours
CERTIFICATES
All delegates will receive a certification on completion.
CERTIFICATION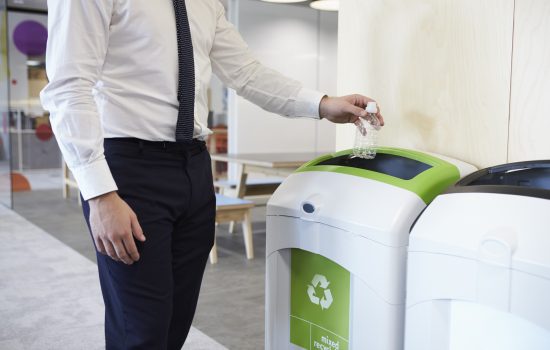 Overview
Once an organisation has implemented an ISO 14001 Environmental Management System it is required to conduct internal audits to establish whether it conforms to ISO 14001 and its own system requirements, and to establish whether it is effectively maintained.
This 2 day training course will teach you how to conduct ISO 14001 internal audits for conformity, improvement and for system effectiveness.
This training course forms days 2 and 3 of our IEMA Internal Environmental Management System Auditor course. It can be booked as a standalone training session; however, delegates are required to have good knowledge of the ISO 14001 standard and environmental management systems terms and definitions. This training course does not cover the requirements of ISO 14001; it only considers the auditing process. To book the 1st day – Introduction to ISO 14001 in addition to this, please see our Internal Environmental Management Systems (EMS) Auditor training course.
Key Topics
This training course will teach delegates how to plan, prepare, perform and report on an ISO 14001 internal environmental system audit through a series of modules consisting of group workshops, tutorials and discussions.
Introduction to EMS Auditing
Audit stages, scope and objectives
Documented information
Audit planning – prioritising environmental risks
Checklists
Key auditor skills, including interviewing techniques, note taking and issue handling
Simulated audit
Non-conformity report writing
Audit summary report
Who Should Attend
This course is designed for anyone with prior knowledge of ISO 14001:2015 wishing to learn how perform an internal EMS audit.
Outcomes
On completion of this ISO 14001 Internal Auditor course, delegates will be able to:
Understand the characteristics of a 'good' auditor
Determine audit priorities within a given scope, based on risk and impact prioritisation
Write suitable ems audit checklists
Perform audit interviews using appropriate questioning techniques
Write clear and comprehensive non-conformity statements so the auditor can leave a professional audit record behind
Summarise audit findings and discuss these with a senior manager in a closing meeting
Dedicated Training
Our IEMA certified ISO 14001 Internal Auditor Training Course can be provided at your offices, a venue of your choice or online on your chosen date. Dedicated training is often more cost effective and convenient for organisations wishing to train several employees. The course is led by an ISO 14001 expert tutor and includes a number of interactive workshops focusing on topics such as 'Writing nonconformity statements', 'Interviewing' and 'Preparation for Audit'.
For Scheduled Training courses, please select from the Course Dates and Venues table below.
Customer Reviews
Easy to interact
It was remarkably easy and natural to interact with my fellow students and tutors
Jacobs|28th Sep, 2020
Remarkable
I think you gave me the best chance and your teaching has been remarkable for someone like me who isn't in this field or has done such an intensive course or exam for many years! I'm so grateful.
ValueMetrix|25th Sep, 2020
Thorough and responsive
The tutor was very thorough and very responsive to group questions.
Grass Valley Ltd|24th Aug, 2020
Very Knowledgeable Tutor
Very knowledgeable and friendly tutor
Kindeva Drug Delivery|15th Aug, 2020
Enhanced Understanding of ISO 14001
As the course progressed over the three days, I developed a fuller understanding of how I could apply ISO 14001 to my advantage and my next steps to ensure a successful re-certification audit became a lot clearer.
The James Hutton Institute|14th Aug, 2020
Useful and interesting
Useful explanations within work booklet, interesting case study and very knowledgeable tutors
Metropolitan Police Service|31st Jul, 2020