Practical Negotiation Skills for Procurement and Contract Management
DURATION OF COURSE
2 days
CPD
Equivalent to 14 hours
CERTIFICATES
All delegates will receive a certification on completion.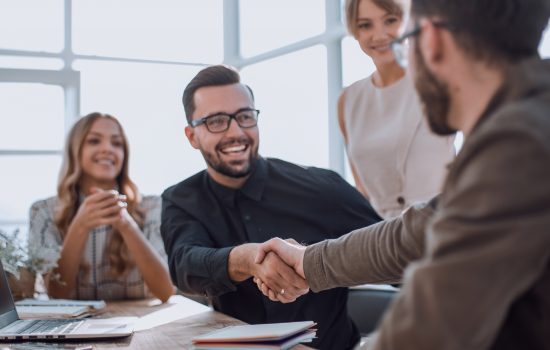 This 2 day Practical Negotiation Skills course is designed to enhance awareness of key concepts relating to negotiation and associated interpersonal skills, and provide a safe environment in which to experiment, practice and receive feedback using "real play" procurement and contract management scenarios (using video if preferred).
Achieving organisational objectives from the supply market requires a sound approach to procurement and effective use of influencing, persuasion and negotiation skills to change attitude, persuade others to our opinions and agree both commercial and operational outcomes. These skills are essential for agreeing contractual arrangements at the outset of a contract and then managing both commercial and operational issues during the implementation, management and review phases of the contract life-cycle.
For most of us these skills have been developed during our life experiences, to the point that they become intuitive. Whilst a really valuable starting point it is unlikely that these experiences have mirrored those required in procurement and contract management.
Review and understand the negotiation process and stages
Planning and preparing for negotiations
Cost and price management tools for negotiations
Setting relationship objectives
Understand effective behaviours in negotiation
Effective Influencing styles in procurement and contract management
Persuasion and power and their role in negotiation and supplier management
The course agenda is structured around a detailed procurement / contract management case study, providing delegates with practice in all stages of the negotiation process, culminating in a phased negotiation meeting process, with feedback and next phase planning between phases.
Procurement personnel involved in negotiating contracts with supply organisations
Contract Managers with responsibility for managing supplier contracts
Managers of procurement and contract management personnel
Supplier personnel responsible for negotiating and managing contracts with customers
On completion of this Practical Negotiation Skills course, delegates will be better able to:
Prepare for negotiations
Negotiate both commercially and operationally with suppliers and other contract stakeholders
Adopt new approaches to influencing and negotiating with suppliers, especially where predominant styles are not being effective
Understand the inter-personal dynamics involved in managing and motivating suppliers
Be confident in negotiating with supplier personnel
Optimise supply contract terms agreed and performance achieved
Establish and maintain sound business relationships with supplier personnel and organisations.
This course or the case study can be readily customised to enable client specific scenarios and challenges to be incorporated into course materials and delivery.
Course Delivery
This course is available on a dedicated basis. Please contact our team on 0333 123 9001 to discuss scheduling training on your preferred date at your premises, a venue of your choice or within our virtual classroom.
Customer Reviews
Experienced tutor
The tutor had great knowledge and experience with ISO accreditation which helped greatly.
Premier Partnership|26th Feb, 2021
Experienced tutor
The tutor is very experienced and does best she can to transfer her knowledge to her students. She is also, very patient and delivers whole auditing atmosphere in one virtual classroom.
Metalcon|26th Feb, 2021
Very knowledgeable tutor
The tutor was clearly very knowledgeable and able to provide very hands on, relevant knowledge
Derivco Sports|25th Feb, 2021
Useful workshops
We were able to practice our skills in workshops which really helped all the information sink in.
Micron Bio-Systems Ltd|25th Feb, 2021
Applicable to our industry
The tutor was able to present the material with the benefit of many years practical experience. This help demonstrate why and how the course content was applicable to our specific industry.
Fugro|24th Feb, 2021
Patient & approachable tutor
The tutor has a patient, amiable, & deceptively light-touch presentation style which was very effective and made me feel welcomed on the course. He was very approachable and I felt comfortable asking for help when required.
The James Hutton Institute|24th Feb, 2021