Understanding ISO 22301 Business Continuity Training Course
DURATION OF COURSE
1 day
CPD
Equivalent to 7 hours
CERTIFICATES
All delegates will receive a certificate on completion.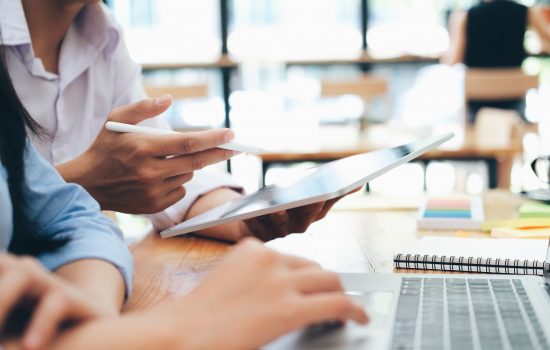 ISO 22301:2019 is designed to help businesses prepare, protect and respond to business interruptions.
This one day Understanding ISO 22301 training course will provide delegates with an overview of Business Continuity Management and the requirements of the standard.
Business interruptions can happen at any time and very often without warning. These can range from anything such as extreme weather conditions preventing staff from arriving at work, industrial action, sudden loss of key suppliers and IT failures.
All interruptions have the ability to halt or significantly interrupt normal business operations, affecting customers, reputations, sales performance and legal and regulatory obligations.
ISO 22301 is applicable to businesses of any size and sector, and implementing ISO 22301 demonstrates to stakeholders that a business is prepared for the unexpected and that its business continuity plans are fit for purpose.
This one day introductory ISO 22301 training course covers:
ISO 22301 Requirements
Benefits of effective Business Continuity Management
Business Continuity Management Lifecycle
Business Impact Analysis
Business Continuity Plans
Recovering from a significant business interruption
Annex SL, the high level management system structure that ISO 22301 is based upon
Those who have little or no knowledge of Business Continuity Management or ISO 22301
Those seeking to implement ISO 22301 who need to understand the requirements of this international standard
Auditors, Business Continuity and Risk personnel
Quality, Environmental, H&S and Information Security personnel wishing to extend their knowledge to business continuity management
On completion delegates will:
Be able to discuss the benefits of having a robust Business Continuity capability
Understand the requirements of ISO 22301
Understand what a Business Continuity Plan might look like
Have an appreciation of the steps required to implement a Business Continuity Management System
This interactive business continuity management system course includes workshops and modules covering topics such as Understanding the Requirements of ISO 22301, Business Continuity Plans and it encourages team discussions on how ISO 22301 can be implemented within your organisation. Arrange for the course to take place on a date and at a location which is convenient for your team.
Course Delivery
This course is available on a dedicated basis. Please contact our team on 0333 123 9001 to discuss scheduling training on your preferred date at your premises, a venue of your choice or within our virtual classroom.
Customer Reviews
Great!
The tutor was great! Really helpful, friendly and informative.
Orthoplastics Ltd|16th Apr, 2021
Well executed
Thoughtful and well executed group activities
MOD|16th Apr, 2021
Great & engaging
The tutor was great and really engaged the team
Vehicle Certification Agency|15th Apr, 2021
Really good
Not usually a fan of this type of learning but it worked really well with a small (two plus tutor) group. The tutor was REALLY good! Explained everything clearly, very knowledgeable and engaging.
BBC|14th Apr, 2021
Clear explanations
The tutor was very clear in his explanations and always took the time to ensure that all delegates understood and kept up with everything that he covered throughout the course. He was clearly very experienced in his field and made...
Orthoplastics Ltd|14th Apr, 2021
Really impressed
Really impressed with the entire course and its design. The Tutor definitely tailored the course as we were going and it was clear that there was much thought and effort put into it.
Molnlycke Health Care|7th Apr, 2021