Understanding ISO 22301 Business Continuity Training Course
DURATION OF COURSE
1 days
CPD
Equivalent to 7 hours
CERTIFICATES
All delegates will receive a certification on completion.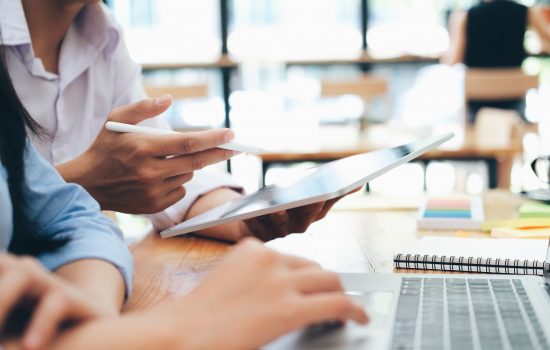 Overview
ISO 22301:2019 is designed to help businesses prepare, protect and respond to business interruptions.
This one day Understanding ISO 22301 training course will provide delegates with an overview of Business Continuity Management and the requirements of the standard.
Business interruptions can happen at any time and very often without warning. These can range from anything such as extreme weather conditions preventing staff from arriving at work, industrial action, sudden loss of key suppliers and IT failures.
All interruptions have the ability to halt or significantly interrupt normal business operations, affecting customers, reputations, sales performance and legal and regulatory obligations.
ISO 22301 is applicable to businesses of any size and sector, and implementing ISO 22301 demonstrates to stakeholders that a business is prepared for the unexpected and that its business continuity plans are fit for purpose.
Key Topics
This one day Introduction to ISO 22301 Training Course covers:
ISO 22301 Requirements
Benefits of effective Business Continuity Management
Business Continuity Management Lifecycle
Business Impact Analysis
Business Continuity Plans
Recovering from a significant business interruption
Annex SL, the high level management system structure that ISO 22301 is based upon
Who Should Attend
Those who have little or no knowledge of Business Continuity Management or ISO 22301
Those seeking to implement ISO 22301 who need to understand the requirements of this international standard
Auditors, Business Continuity and Risk personnel
Quality, Environmental, H&S and Information Security personnel wishing to extend their knowledge to business continuity management
Outcomes
On completion delegates will:
Be able to discuss the benefits of having a robust Business Continuity capability
Understand the requirements of ISO 22301
Understand what a Business Continuity Plan might look like
Have an appreciation of the steps required to implement a Business Continuity Management System based on ISO 22301:2019
Dedicated Training
This interactive business continuity management system course includes workshops and modules covering topics such as Understanding the Requirements of ISO 22301, Business Continuity Plans and it encourages team discussions on how ISO 22301 can be implemented within your organisation. Arrange for the course to take place on a date and at a location which is convenient for your team.
Course Delivery
There are currently no scheduled dates.
Please call us on 0333 123 9001 to discuss dedicated training options or simply request a quote.
Customer Reviews
The course has proved useful in my day-to-day interactions at work
Prior to the training, I had limited knowledge of ISMS. Upon completion of the training, I went away armed with lots of information which will prove useful in my day-to-day interactions at work.
Private|5th Mar, 2020
Well structured and extremely well delivered training course
Course content was in-depth but clear and concise. Tutor's delivery was excellent, very easy flow and really good insight to aid. I found the audit checklists and general "how to plan an audit" section of the course to be very...
Howdens Joinery|9th Jul, 2019
Went away knowing a lot more about ISO 27001
Role play exercises on closing meetings were very useful
National Crime Agency|8th Jul, 2019
Very useful course, especially the role plays
The group discussions, role plays and workshops helped to implement what we learnt.
National Foundation for Educational Research|3rd May, 2019
A practical and informative session with an experienced tutor
A practical and informative session with an experienced tutor. The most useful element of the course was the initial gap analysis and the additional supporting documentation. The tutor was fun, knowledgeable and practical. The materials were easily understandable. I will...
Gelder|20th Jul, 2018
Useful training on how to implement ISO 27001 into our business
Learning about planning and actions to address risk was a useful part of the training.
Gelder|20th Jul, 2018