Implementing ISO 14001 Training Course
DURATION OF COURSE
2 days
CPD
Equivalent to 14 hours
CERTIFICATES
All delegates will receive a certification on completion.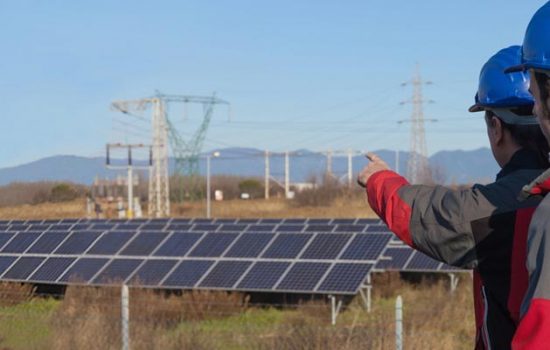 Overview
ISO 14001 is an international standard that specifies the requirements for an effective environmental management system (EMS), helping organisations protect the environment whilst meeting their economic needs. This is achieved by creating a systematic approach for satisfying ISO 14001:2015 and other legislative requirements, in addition to setting and achieving an organisation's own environmental objectives.
ISO 14001 can be used by businesses of all sizes and industries, including those in the service, manufacturing and the public sectors. It is based on the same high level structure (Annex SL) as many other ISO standards such as ISO 9001 and ISO 45001, making ISO 14001 easier to integrate into existing management systems.
Implementing ISO 14001 has many benefits and can help organisations to:
reduce their environmental impact and waste
comply with government and industry regulations
increase customer satisfaction by adhering to sustainable development objectives
influence the way their products and services are designed and used to reduce environmental impacts
protect against external environmental effects on their organisation
increase competitiveness through winning more contracts and enabling them to enter tendering processes where certification is necessary
On day one of this ISO 14001 implementation training course delegates gain an understanding of this international standard, including its purpose, structure, requirements and relationship with other management system standards.
On day two the course will focus on the demands for developing a management system to meet the requirements of ISO 14001. This will include learning about the requirements for conducting a gap analysis, developing policy and objectives, certification considerations and maintaining the EMS.
Key Topics
An overview of ISO 14001:2015, its content & structure, the revision process & the high-level structure of Annex SL
Sustainability, Sustainable Development & ISO 14001
The need for a Life Cycle Perspective within the EMS
Examination of core requirements of ISO14001 within a structured sequence
The process of a gap analysis
Consideration of the design of the EMS
Exploring a common example for implementing an ISO 14001 EMS
The certification process
EMS maintenance and audit programmes
Who Should Attend
Those looking to implement and maintain an ISO 14001 Environmental Management System
Environmental managers looking to understand the feasibility for implementing an ISO 14001 EMS
Managers who have responsibility over the effectiveness of an existing ISO 14001 management system
Staff needing an in depth understanding to what ISO 14001 requires
Outcomes
This ISO 14001 implementation training course will enable delegates to:
understand what is required for the implementation of an ISO 14001 EMS, including the process of a gap analysis, implementation phases and the maintenance of an effective EMS
communicate internally & externally how an EMS can benefit an organisation's environmental performance.
Dedicated Training
The Implementing ISO 14001 Training Course can be provided at your offices, a venue of your choice or online on your chosen date. Dedicated training is often more cost effective and convenient for those wishing to train a number of employees.  The course includes interactive workshops to allow your team to discuss how they will implement ISO 14001 within your organisation. ISO 14001 Consultancy Services are also available to help your organisation achieve your objectives whilst complying to ISO 14001.
For Scheduled Training courses, please select from the Course Dates and Venues table below.
Course Dates and Venues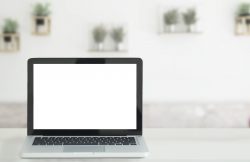 Online
Virtual Classroom
Non-Residential:
£795 + VAT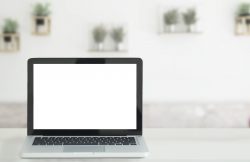 Online
Virtual Classroom
Non-Residential:
£795 + VAT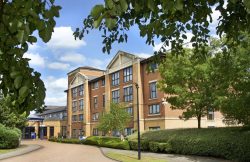 Coventry
Doubletree by Hilton Hotel Coventry
Non-Residential:
£845 + VAT
Customer Reviews
Easy to interact
It was remarkably easy and natural to interact with my fellow students and tutors
Jacobs|28th Sep, 2020
Remarkable
I think you gave me the best chance and your teaching has been remarkable for someone like me who isn't in this field or has done such an intensive course or exam for many years! I'm so grateful.
ValueMetrix|25th Sep, 2020
Thorough and responsive
The tutor was very thorough and very responsive to group questions.
Grass Valley Ltd|24th Aug, 2020
Very Knowledgeable Tutor
Very knowledgeable and friendly tutor
Kindeva Drug Delivery|15th Aug, 2020
Enhanced Understanding of ISO 14001
As the course progressed over the three days, I developed a fuller understanding of how I could apply ISO 14001 to my advantage and my next steps to ensure a successful re-certification audit became a lot clearer.
The James Hutton Institute|14th Aug, 2020
Useful and interesting
Useful explanations within work booklet, interesting case study and very knowledgeable tutors
Metropolitan Police Service|31st Jul, 2020