IEMA Environmental Sustainability Skills for the Workforce Training Course
DURATION OF COURSE
1 days
CPD
Equivalent to 7 hours
CERTIFICATES
All delegates will receive a certification on completion.
CERTIFICATION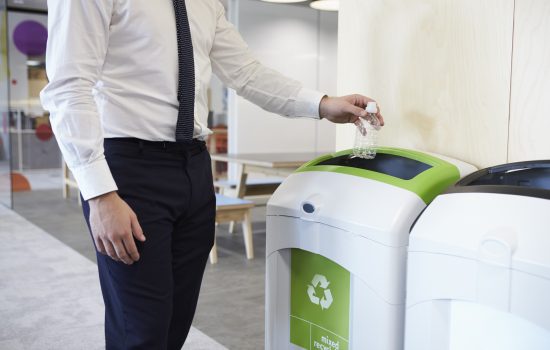 Overview
The IEMA Environmental Sustainability Skills for the Workforce training course is the perfect introduction to sustainability for non-environmental specialists.
The aim of this one-day course is to provide an overview of environmental sustainability, equipping attendees with the knowledge and skills to make positive changes towards meeting the needs of stakeholders (now and in the future) while improving their environmental performance.
Through a series of practical activities and workshops, this IEMA certified training course will explore environmental risks and opportunities, compliance obligations and key sustainability issues.
The training finishes with a 30-minute multiple-choice assessment and certificates are provided to all participants following the course.
Key Topics
Environmental Risks & Opportunities
Environmental Trends and Drivers for Sustainability
Sustainability Definitions and Common Terms
Environmental Compliance Requirements
Key Environmental Sustainability Issues
Sustainable Behaviours
Who Should Attend
This course is designed for anyone looking for a comprehensive introduction to environmental sustainability risks and opportunities and how to manage them in their day-to-day work.
Outcomes
By the end of this IEMA Environmental Sustainability Skills for the Workforce course delegates will be able to:
Leave with a knowledge and understanding of the main environmental economic risks and opportunities associated with environmental sustainability.
Understand rules and regulations surrounding compliance obligations and will be able to identify areas they can make a positive change within their organisations.
Have a greater understanding of potential impacts their workplace could have on the environment.
Leave with a clear vision of how to improve environmental performance within their organisation.
Dedicated Training
Bywater's IEMA Environmental Sustainability Skills for the Workforce Training is provided on a dedicated basis at your offices, a venue of your choice or online. The course includes interactive activities and workshops which encourage team discussions and act as a platform for later discussions on managing environmental sustainability risks and opportunities within your organisation.
Course Delivery
This course is available on a dedicated basis. Please contact our team on 0333 123 9001 to discuss scheduling training on your preferred date at your premises, a venue of your choice or within our virtual classroom.
Customer Reviews
The virtual training went well
It was the first Virtual Classroom training course I have done and I think it went well
Premier Partnership|26th Oct, 2020
Relaxing virtual environment
I thought it would be difficult to take a course via Zoom, but the structure of the course, and the tutors ability to deliver the content made it very easy to do. It is more relaxing in your own home...
Cheriton Lodge Ltd|26th Oct, 2020
Easy to understand
The tutor was polite and easy to understand tutor, I felt comfortable to ask questions
Cobalt Ground Solutions Limited|25th Oct, 2020
Enjoyable and helpful
Virtual course so I expected it to be less interactive than in person - role play exercises were very good and helpful. The tutor was excellent and delivered the course material very well - made it enjoyable.
Johnson Matthey|24th Oct, 2020
Engaging and interesting
I was concerned how it would work virtually, however the tutor was very engaging, kept it interesting and made it work in a way that the content was covered.
CTS UK Ltd|23rd Oct, 2020
Good virtual classroom
I was worried about the virtual classroom situation, but I actually found it good! The tutor was very passionate, simulated auditee roles very well.
Private|23rd Oct, 2020