IEMA Environmental Sustainability Skills for Managers Training Course
DURATION OF COURSE
2 days
CPD
Equivalent to 14 hours
CERTIFICATES
All delegates will receive a certification on completion.
CERTIFICATION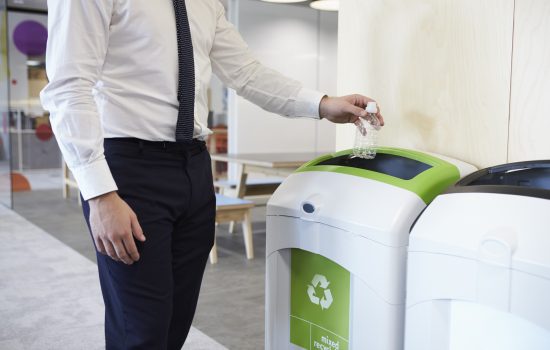 The 
IEMA Environmental Sustainability Skills for Managers 
training course is designed to support managers and leaders in understanding the strategic and operational implications environmental sustainability has on their teams and organisations, giving them the knowledge and skills to make a positive contribution to towards their environmental performance and the environmental sustainability of their business.
This two-day Sustainability Skills for Managers training course incorporates the IEMA Environmental Sustainability Skills for Workforce training course on day one, meaning only one additional day is required to complete this training course for individuals who have already completed the Sustainability Skills for Workforce course.
Delegates are assessed by a combination of continuous assessment and a multiple-choice assessment and certificates are provided to all attendees following the training course.
Risks and Opportunities from Environmental Sustainability
Laws and Other Compliance Obligations
Key Environmental Sustainability Issues
Improving Environmental Sustainability Performance
Drivers for Change and Barriers
Using Data for Performance Improvement
Environmental Sustainability Across the Value Chain
Improving Resource Efficiency
Employees and Sustainability Performance
This course is suitable for anyone with a desire to improve the environmental sustainability of their workplace.
This course will ensure all delegates leave with a good understanding of environmental sustainability risks as well as the ability to identify opportunities to improve their team's environmental sustainability performance.
The IEMA Environmental Sustainability Skills for the Workforce course will enable delegates to:
Know and understand most of the main environmental and economic risks/opportunities associated with environmental sustainability
Be able to confidently explain the rules and regulations surrounding compliance obligations to colleagues in their organisations
Use data for environmental performance improvement
Implement strategies in their organisations which can make a positive change to environmental sustainability
Understand the potential impacts their organisation could have on the environment
Be able to write a clear concise plan to improve environmental performance within their organisation
Drive improvements in sustainability through influencing the people they work with
Bywater's IEMA Environmental Sustainability Skills for Managers is provided on a dedicated basis at your offices, a venue of your choice or online. The course includes interactive activities and workshops which encourage team discussions and act as a platform for later discussions on managing environmental sustainability risks and opportunities within your organisation.
Course Delivery
This course is available on a dedicated basis. Please contact our team on 0333 123 9001 to discuss scheduling training on your preferred date at your premises, a venue of your choice or within our virtual classroom.
Customer Reviews
Excellent
The course was excellent. Run very well through Zoom. Minimal connection issues, breakout rooms worked well.
MOD|15th Jan, 2021
Enjoyable
It was a very difficult topic to deliver and the tutor made it very enjoyable
Colas Limited|14th Jan, 2021
Experienced tutor
I thought the tutor was able to answer queries well. His experience came through strongly and I always like tutors that have done what they are teaching.
Sussex Police|14th Jan, 2021
Very good
The content was very good and delivered very well, covering everything you need to know
Element Materials Technology|14th Jan, 2021
Engaging virtual delivery
Engaging an audience using a virtual classroom over an extended period on the same subject can be challenging but this was broken up really well
West Yorkshire Joint Services|14th Jan, 2021
Well managed virtual course
Very well managed and still worked. I would consider virtual over actually attending somewhere going forward
EDF Energy|13th Jan, 2021