Root Cause Analysis Training for Service Providers
DURATION OF COURSE
2 days
CPD
Equivalent to 13 hours
CERTIFICATES
All delegates will receive a certification on completion.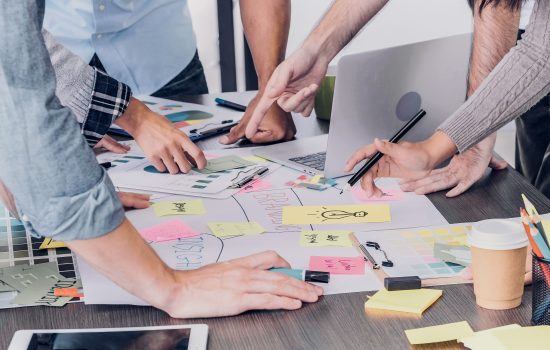 Overview
Root Cause Analysis training specifically for the Service Industry can help build and develop creative thinking within problem solving teams, a key skill when it comes to improving customer service and enhancing service delivery.
Root Cause Analysis will enable you to identify the reasons why things go wrong in the delivery of a service – allowing you to identify, control and prevent the causes of chronic and recurring problems. Taking a systems based approach will improve the quality of customer service, while also improving staff morale as they become engaged in problem solving and process improvement.
Using a variety of quality and service improvement tools, delegates will be able to investigate root causes and suggest potential solutions to address problems considered during the course concerning:
Poor customer satisfaction
Poor 'process flow' – that delays service delivery
Problems in the administrative systems and supply chain that underpin the efficient delivery of service
Key Topics
Problem Solving Teams
Systems and Processes

Process Models
Process Controls and Failures
Process Measurement

Investigating Problems
Using Statistics in Problem Solving

Understanding 'Common Causes' and 'Special Causes'
Improving Process Control

Incidents and Accident Investigation

Gathering the evidence
Finding the cause(s)
Preventing recurrence

Making Improvements

Minimising the risk of change
Monitoring Performance

Who Should Attend

Managers and continuous improvement professionals responsible for improving service delivery or investigating customer complaints
Managers and those responsible for improving management systems, processes and procedures
Quality Managers, Internal and External Auditors
Problem solving team members and leaders

Outcomes

On completion of this Root Cause Analysis training course for service providers, delegates will be able to:

Lead or participate in effective problem solving teams
Use appropriate tools and techniques to identify and document the root causes of incidents and recurring problems in their organisation
Propose and evaluate solutions to prevent problems recurring and improve customer satisfaction
Communicate their findings and recommendations to their colleagues, senior management and customers
Engage senior management in improving the system to remove the 'common causes' – and controlling random management initiatives that may destabilise processes that are currently 'under control'

Dedicated Training

The Root Cause Analysis Training for Service Providers can occur at your premises, a venue of your choice or online. The course includes interactive workshops and modules covering topics such as 'Quality Management Principles' and 'Finding The Causes' and 'Risk Identification' to encourage your team to discuss how they will successfully identify, document and solve problems within your organisation.
Course Delivery
There are currently no scheduled dates.
Please call us on 0333 123 9001 to discuss dedicated training options or simply request a quote.
Customer Reviews
Great virtual delivery
It's great how the course has been adapted and still able to run as it would under normal circumstances without any of the content being affected
Ziath Ltd|14th Jul, 2020
Beneficial and enjoyable
I thoroughly enjoyed the course. I found the case studies extremely useful, particularly in terms of making assumptions on evidence. I was comfortable with the course, and was really happy with the way it all came together into root cause...
The Fremantle Trust|13th Jul, 2020
Engaging and interesting
This was the first time I had experienced a virtual training session, I felt that the tutor kept us fully engaged and made the content interesting.
Cwm Taf Morgannwg University Health Board|7th May, 2020
Increased confidence
Very well explained by the tutor which means I understand the subject better than I expected to and have more confidence in my ability to apply the knowledge.
Rural Payments Agency|3rd Apr, 2020
The tutor's knowledge was exceptional
The tutor was energetic and made the course! His knowledge was exceptional.
Cwm Taf Morgannwg University Health Board|2nd Apr, 2020
Interesting and relevant course
The tutor was engaging, he knows his subject matter and he was able to make the course relevant
New Victoria Hospital|24th Feb, 2020