Procurement Training for Non-Procurement Professionals in the Public Sector
DURATION OF COURSE
1 days
CPD
Equivalent to 7 hours
CERTIFICATES
All delegates will receive a certification on completion.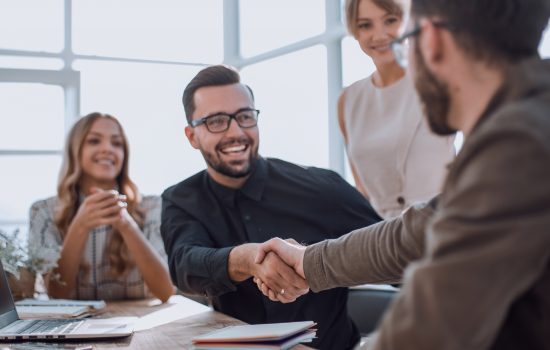 This 1 day Procurement training course is designed to provide internal customer staff (stakeholders) with a firm understanding of modern public sector procurement practice, specific Public Sector procurement regulations and insight as to how they may best support and contribute to their organisation's procurement objectives.
The role of Procurement is increasing in importance as the pressure to deliver efficiency and effectiveness from external suppliers is recognised as an essential competence for public sector organisations.
This course is provided on a dedicated basis and can be readily customised to enable client specific priorities and challenges to be incorporated into course materials and delivery.
Introduction to Procurement / Concepts
The Public Sector procurement process
Current EU Procurement Regulations
Standing Orders
Ethics in procurement
Contractual and other legislative issues when dealing with Suppliers
Public Sector Procurement Cross Cutting Themes and Priorities
Suitable for public sector management and staff who interface with procurement activities and need to better understand their organisation's procurement practices and processes
On completion of this Procurement training course delegates will be better able to:
Understand the strategic nature of the role of procurement
Be familiar with public sector procurement regulations, procedures and activities
Understand their role in the procurement process
Understand the requirement to adhere to organisational procurement policy and guidance
Be aware of some of the key risks and pitfalls to avoid as a stakeholder
Understand the context of key procurement initiatives in the public sector
Be better positioned to contribute to procurement objectives to reduce maverick spend, build efficiencies through supply chain collaboration and reduce cost through consolidation of spend and contract compliance
Course Delivery
This course is available on a dedicated basis. Please contact our team on 0333 123 9001 to discuss scheduling training on your preferred date at your premises, a venue of your choice or within our virtual classroom.
Customer Reviews
Very knowledgeable tutor
The tutor was clearly very knowledgeable and able to provide very hands on, relevant knowledge
Derivco Sports|25th Feb, 2021
Useful workshops
We were able to practice our skills in workshops which really helped all the information sink in.
Micron Bio-Systems Ltd|25th Feb, 2021
Applicable to our industry
The tutor was able to present the material with the benefit of many years practical experience. This help demonstrate why and how the course content was applicable to our specific industry.
Fugro|24th Feb, 2021
Patient & approachable tutor
The tutor has a patient, amiable, & deceptively light-touch presentation style which was very effective and made me feel welcomed on the course. He was very approachable and I felt comfortable asking for help when required.
The James Hutton Institute|24th Feb, 2021
Very thorough
The tutor was very thorough with the information and made sure we all understood what he was teaching us
Ajar Tec Limited|23rd Feb, 2021
Impressive customised course
Bywater have worked with us to customise the course , we were impressed at the level of delegate engagement which was gained by a wide range of exercises, discussions & videos
Magnetic Shields Ltd|23rd Feb, 2021