ISO/IEC 17025:2017 Transition Training Course
DURATION OF COURSE
1 days
CPD
Equivalent to 6 hours
CERTIFICATES
All delegates will receive a certification on completion.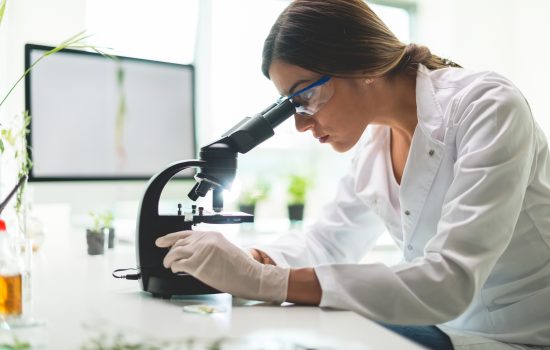 ISO/IEC 17025:2017 was launched a considerable time ago and the deadline for Laboratories to comply is fast approaching. This ISO/IEC 17025 transition training course will update delegates of the changes to the standard and how these effect the compliance of laboratory management systems. With presentations and interactive workshops guided by an ISO/IEC 17025 expert, the course will enable delegates to understand the effect that the new standard will have on their organisation.
Background to the changes to the Standard
Relationship with other standards (such as ISO 9001 and ISO/IEC 17020)
Revised structure and format of the Standard
Changes and additional requirements from the current 2005 version
Discussion session on the implication of the key changes to laboratory management systems
Laboratory Quality/Technical Managers
Laboratory Technicians/Supervisors
Quality Professionals
Assessors of Laboratory Management Systems
Personnel responsible for procurement and evaluation of Laboratory Services
Users of calibration and test services
It should be noted that this course is intended for those who are already familiar with the 2005 edition of ISO/IEC 17025.   Those who are new to the standard should attend our Introduction to ISO/IEC 17025 which will be updated to meet the new standard as soon as the Final Draft is published. This course will also highlight the changes from the previous version.
By the end of the session, delegates will be able to:
Understand the changes being made to ISO/IEC 17025.
Plan the steps required in implementing these changes
Perform a review of their existing Quality Management System to ensure all changes are included
Add the required changes to their existing internal/external audit checklists.
Schedule the ISO/IEC 17025:2017 Transition Training Course to take place on a dedicated basis at your offices, a venue of your choice or online on your preferred date. The course includes interactive workshops, such as 'Impartiality Risk Assessment' which encourage team discussions and act as a platform for later discussions on implementing ISO/IEC 17025 within your organisation.
Course Delivery
This course is available on a dedicated basis. Please contact our team on 0333 123 9001 to discuss scheduling training on your preferred date at your premises, a venue of your choice or within our virtual classroom.
Customer Reviews
Enjoyable
It was a very difficult topic to deliver and the tutor made it very enjoyable
Colas Limited|14th Jan, 2021
Experienced tutor
I thought the tutor was able to answer queries well. His experience came through strongly and I always like tutors that have done what they are teaching.
Sussex Police|14th Jan, 2021
Engaging and detailed
I was not expecting course delivery to be so engaging and detailed online.
Sussex Police|11th Jan, 2021
Fantastic, interesting & professional
The tutor was absolutely fantastic, he made the training very interesting, funny but still extremely professional. His experience, knowledge and the ability to provide brilliant examples for every part of the training, made it very interesting and beneficial.
Sussex Police|31st Dec, 2020
Very knowledgeable tutor, excellent delivery
Very knowledgeable and excellent ability to deliver knowledge in a way that others can understand. Uses experience to back up points and to make it fun (which is well done given the dry nature of the subject)
Sussex Police|21st Dec, 2020
Useful Virtual Classroom course
The Virtual Classroom worked really well with the break out room sessions being very useful, which made I feel like it was a classroom based course. I don't think my experience of the course was hampered at all by it...
North Wales Police|4th Dec, 2020