ISO 14001:2015 Transition Training Course
DURATION OF COURSE
1 days
CPD
Equivalent to 7 hours
CERTIFICATES
All delegates will receive a certification on completion.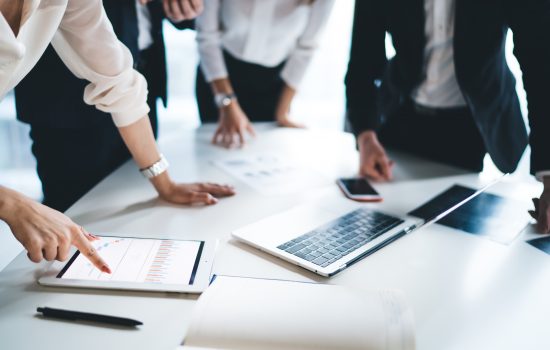 This one-day ISO 14001:2015 transition course provides an overview of the new requirements and the interrelationships within ISO 14001:2015 to enable delegates to transition to the new standard.  Delegates will be able to evaluate and implement changes that will ensure their Environmental Management System (EMS) is embedded at their organisation's strategic level, leading to enhanced internal and external environmental performance.
Our course will provide delegates with the information and understanding as to why the standard has changed, how the changes relate to their existing systems and guidance on the timescales to become compliant, in order to:
Enable an analysis of the effects upon their current corporate policies, structure and systems.
Enable their organisation to prepare for, and transition to, the new standard.
This course will also provide auditors with appropriate evidence of CPD as well as providing a comprehensive introduction to the standard for those who are new to ISO 14001.
An overview of ISO14001:2015, its content & structure, the revision process & the High Level Structure of Annex SL
Sustainability, Sustainable Development & ISO 14001
Examination of core themes within ISO14001
Identification of the potential implications for existing management systems and processes at a corporate level
Practical exploration of the interconnections within the revised standard and integration into core business processes
Review and summary of other changes
Planning for transition and achieving compliance to the new requirements
Senior Managers needing to understand the strategic organisational implications of the changes to ISO 14001:2015
Personnel wishing to benchmark their own EMS or gain a fuller understanding of ISO14001:2015
Personnel responsible for assessing the business needs/benefits of an EMS
Personnel charged with advising their organisation's implementation decision
By the end of this ISO 14001:2015 transition course, delegates will be able to:
Understand the changes to ISO 14001:2015 and identify the potential organisational implications in transitioning to the new standard.
Interpret how ISO14001 aligns with, and is complimentary to, other corporate risk processes within an integrated management system.
Appreciate, through an EMS at a strategic level, how the management of the increasing corporate responsibility for environmental sustainability issues and policy relates to ISO 14001.
Communicate to others how an EMS can benefit an organisation's environmental performance.
The ISO 14001:2015 Transition Training Course can be provided at your offices, a venue of your choice or online on your chosen date. Dedicated training is often more cost effective and convenient for organisations wishing to train several employees. The course, led by an ISO 14001 expert tutor, encompasses a number of interactive workshops including 'Identification of Interest Parties' Needs and Expectations' and 'Gap Analysis and Certification' to allow your team to discuss how they will implement ISO 14001:2015 within your organisation.
Course Delivery
This course is available on a dedicated basis. Please contact our team on 0333 123 9001 to discuss scheduling training on your preferred date at your premises, a venue of your choice or within our virtual classroom.
Customer Reviews
Good team exercises
It ran smoothly and was a lot less awkward than other virtual classroom settings. The team exercises worked well with the breakout rooms as well.
EPS Ltd|15th Jan, 2021
Very positive experience
I found the whole experience very positive, including the booking staff, materials an course delivery. I didn't realise that it would be possible via break-out rooms to so effectively replicate the practical sessions.
WSP Textiles Limited|4th Jan, 2021
Perfect
It worked perfectly, didn't miss anything. Virtual rooms and share screen did all they needed to. I would probably now look for a virtual course rather than a classroom that I would need to travel to! I was happy with...
Reach Printing Services|11th Dec, 2020
Helpful
Very fluid and helpful
Axis Europe|9th Dec, 2020
Great case study
Great case study approach, kept with it throughout the duration of the course and the tutor knew the case study very well
Greenblue Consulting Ltd|3rd Dec, 2020
Great role play
The tutor was well prepared and really good at keeping us involved. Difficult points were explained properly. Thanks to his long term experience he was able to draw many examples and perform great role play situations.
Private|2nd Dec, 2020