EFQM Internal Assessment Training Course
DURATION OF COURSE
3 days
CPD
Equivalent to 21 hours
CERTIFICATES
All delegates will receive a certification on completion.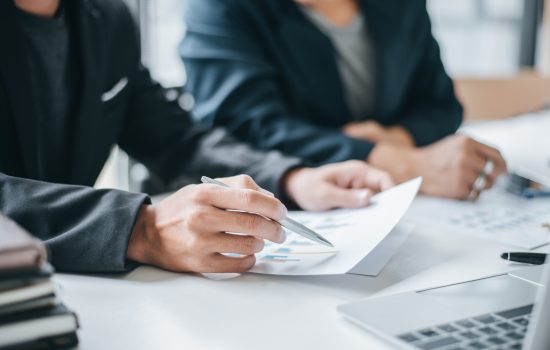 This EFQM Licensed course is designed to help you help your organisations plan, manage and support an internal improvement process, by gathering information to understand the current status, using self-assessment to identify strengths and areas for improvement, and by prioritising actions, planning and managing improvement projects.
The course prepares individuals to complete an internal assessment of their organisation.  This training will help create the internal capability and skills to run a self-assessment programme for your organisation.  Participants will benefit from a one-to-one coaching and feedback throughout the training.
During the course, participants will get to practice using a number of tools, from simple self-assessments to a full Award simulation. After the course, they will be able to decide which tools are best suited to supporting their organisation and how to get started.
Bywater offers EFQM Licensed courses provided by its partner, Services Limited, who are EFQM Licensed trainers.
The EFQM Excellence Model
Fundamental Concepts
Criteria
RADAR
The Value and different options of internal assessment
Planning and conducting internal assessment
Prioritising and planning improvements
The course is suitable for all organisational employees, but will particularly benefit:
Quality Managers or those responsible for Excellence within the organisation
HSE Managers
Managers, supervisors and staff involved, or likely to be involved, in internal review and evaluation of organisational structure, functions or activities
Risk and compliance managers
Operations, HR, Finance Managers and Internal Audit
Other management and staff who have an interest in performance, efficiency and effectiveness
By the end of this course, you will learn to:
Understand the EFQM Excellence Model, its use and applicability
Appreciate the need for, context and conduct of, self-assessment against the EFQM Excellence Model
Apply self-assessment appropriately within an organisation
Select and apply appropriate self-assessment tools and approaches
Build experience of application
Course Delivery
This course is available on a dedicated basis. Please contact our team on 0333 123 9001 to discuss scheduling training on your preferred date at your premises, a venue of your choice or within our virtual classroom.
Customer Reviews
Good interactive course
Easy to book and supplied material in time before the course. Good interactive course.
Cwm Taf Morgannwg University Health Board|4th Nov, 2020
Excellent virtual course management
I was worried about being able to navigate the team virtual classroom however, tutor was excellent in managing this as well as being responsive to our learning experience
Cwm Taf Morgannwg University Health Board|5th Sep, 2020
Interactive group work
Well managed engagement from Tutor, able to interact well with participants in small groups and wider groups
Cwm Taf Morgannwg University Health Board|21st Aug, 2020
Great course and examples
The tutor was great, pace was good and she used a case study which made it real! The tutor didn't just read the slides, she took time to explain different scenarios to make it more applicable to us.
Yeo Valley|14th Aug, 2020
Great virtual delivery
It's great how the course has been adapted and still able to run as it would under normal circumstances without any of the content being affected
Ziath Ltd|14th Jul, 2020
Beneficial and enjoyable
I thoroughly enjoyed the course. I found the case studies extremely useful, particularly in terms of making assumptions on evidence. I was comfortable with the course, and was really happy with the way it all came together into root cause...
The Fremantle Trust|13th Jul, 2020