Category Management Introduction
DURATION OF COURSE
1 days
CPD
Equivalent to 7 hours
CERTIFICATES
All delegates will receive a certification on completion.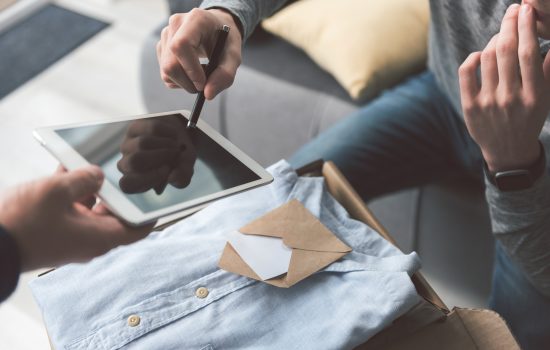 This 1-day Category Management Introduction training course is designed to build awareness of the category management process and factors which contribute to its success.
Category Management is a strategic and structured approach to the procurement of goods and services which ensures the way the sourcing process is conducted delivers enhanced value to the organisation.
Contributing to the development and achievement of organisational goals, category management is aimed at delivering optimal performance across the portfolio of products and services consumed by an organisation from both internal and external supply markets.
This course is available on a dedicated basis and can be readily customised to enable client specific category management strategy, policy guidance and challenges to be incorporated into course materials and delivery.
The objectives and benefits of category management
Roles and responsibilities in Category Management
Category management and the contract lifecycle
Key category management process steps and tools and techniques adopted
Barriers and enablers to successful category management
Procurement staff relatively new to category management
Functional managers responsible for supporting category management implementation (operations and procurement)
Procurement and other internal stakeholders involved in aspects of the category management process for whom insight would be of benefit
On completion of this course delegates will:
Understand the concepts of Category Management and its scope across the whole of the procurement / contract management lifecycle
Define the roles associated with Category Management
Understand the importance and benefits of Category Management to organisational success
Clarify the process steps involved in effective Category Management
Introduction to some of the main tools and techniques used in Category Management
Understand the process of Category Management in optimising overall contract performance
Understand the barriers and enablers to effective category management
Course Delivery
This course is available on a dedicated basis. Please contact our team on 0333 123 9001 to discuss scheduling training on your preferred date at your premises, a venue of your choice or within our virtual classroom.
Customer Reviews
Very knowledgeable tutor
The tutor was clearly very knowledgeable and able to provide very hands on, relevant knowledge
Derivco Sports|25th Feb, 2021
Useful workshops
We were able to practice our skills in workshops which really helped all the information sink in.
Micron Bio-Systems Ltd|25th Feb, 2021
Applicable to our industry
The tutor was able to present the material with the benefit of many years practical experience. This help demonstrate why and how the course content was applicable to our specific industry.
Fugro|24th Feb, 2021
Patient & approachable tutor
The tutor has a patient, amiable, & deceptively light-touch presentation style which was very effective and made me feel welcomed on the course. He was very approachable and I felt comfortable asking for help when required.
The James Hutton Institute|24th Feb, 2021
Very thorough
The tutor was very thorough with the information and made sure we all understood what he was teaching us
Ajar Tec Limited|23rd Feb, 2021
Impressive customised course
Bywater have worked with us to customise the course , we were impressed at the level of delegate engagement which was gained by a wide range of exercises, discussions & videos
Magnetic Shields Ltd|23rd Feb, 2021