Advanced Contract Management Workshop
DURATION OF COURSE
1 day
CPD
Equivalent to 7 hours
CERTIFICATES
All delegates will receive a certificate on completion.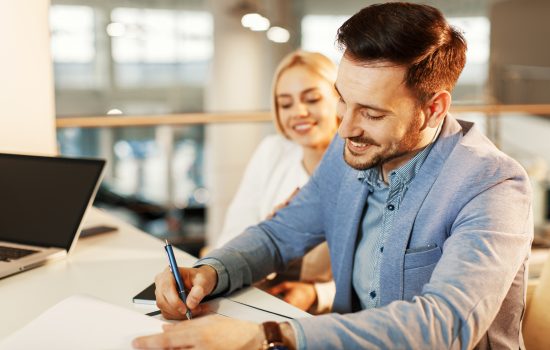 At Bywater we recognise that there is no one way to manage a contract since virtually every contract and the organisational context in which a contract has been established are usually different.
Our extensive experience in supporting clients to improve their Contract Management capability, often beginning with our other Contract Management training courses, has frequently led to them identifying the need for in-depth focus on specific aspects of the way they manage their contracts.
These intensive (usually 1 day) dedicated Advanced Contract Management Workshops are tailored to enable the exploration and addressing of client specific contract management challenges or improvement ambitions, leading to improved contract performance and value delivery.
We like to work closely with each client to understand your particular contract management challenges and ambitions to agree the focus for the workshop. Typically the areas of focus are from any combination of the following:
Contract performance management
Development of performance management frameworks
Contract cost reduction and value delivery
Contract management process development and improvement
Managing contractual relationships
Managing contract stakeholders
Contract risk management
Developing the legal contract with internal stakeholders
Developing contract management strategy, policy and guidance
Development of essential skills (eg. influencing, performance management, negotiation) for contract managers
In our experience attendees of these workshops may include focused groups of contract managers, other contract stakeholders and sometimes contractor personnel.
Typical examples of attendees at our advanced workshops include:
Organisational or functional teams of contract managers involved in managing similar types of contracts, where there are opportunities for process improvement, standardisation and sharing of good practice
Cross functional groups of contract managers, procurement, operational management and other contract stakeholders where there are opportunities to improve internal collaboration towards contract performance improvement
Cross-organisational groups of contracts managers, procurement, operational management, other contract stakeholders and contractor personnel where there are collaborative and relationship building opportunities for contract performance improvement.
Our clients experience a range of outcomes from this type of approach, both at the organisational and individual level, depending upon the client specific focus for each workshop. These have included:
Improved contract performance across a range of measurable parameters such as quality of products and service, on-time delivery, sustainability / social value, and innovation.
Measurable contract cost reduction and increased value for money.
Visibly enhanced professionalism in managing relationships with suppliers, contributing to enhanced 'customer of choice' status.
Staff confidence and motivation to contribute, influence and lead in all phases of the contract management lifecycle with contract stakeholders.
Improved management of contractual risk and business continuity
Building common organisational understanding and approaches to Contract Management.
Enhanced priority given to contract management by management and staff to deliver strategic objectives.
Capability enhancement of an internal "Contract Management Centre of Excellence" and "Contract Management Peer Support Network"
These workshops (and subsequent activities) can take a variety of formats, facilitated by our experienced contract management consultants, aimed at addressing your specific priorities. Typically they involve elements of:
Conceptual understanding – development of an in-depth understanding of good contract management practice related to the topics of focus. This provides delegates with a framework for analysis and action planning.
Situational analysis – building a common understanding of the organisation or function's current contract management issue / situation using proven analytical tools. This helps define the problem accurately.
Problem solving – exploration and investigation of the issues identified in the situational analysis using interactive tools and techniques
Breakthrough / Action planning – focused on implementing appropriate solutions to the contract management issues identified during problem solving
Follow-up – review of the effectiveness of the action plan implementation and refinement to ensure continuous improvement.
Whilst one day workshops are often the best format, we sometimes recommend clients take alternative approaches such as action learning or coaching to address certain challenges.
Course Delivery
This course is available on a dedicated basis. Please contact our team on 0333 123 9001 to discuss scheduling training on your preferred date at your premises, a venue of your choice or within our virtual classroom.
Customer Reviews
Wealth of practical experience
The tutor had a wealth of practical experience, he was able to draw from throughout the course.
Lonza|19th Apr, 2021
Great instructor
The tutor was a great instructor and was extremely knowledgeable about the topic
Tata Steel Europe|19th Apr, 2021
Relatable examples
The tutor had great knowledge of ISO15189 and could relate this to real world situations.
Yourgene Health|19th Apr, 2021
Tailored
The course tutor was able to identify key sections of the standard and how they apply to everyone's individual needs.
Altro Limited|18th Apr, 2021
Very friendly tutor
The tutor was very friendly, virtual course went well.
Europlaz Technologies Ltd|17th Apr, 2021
Very good
The course content was very good and easy to understand
Avdel UK|16th Apr, 2021